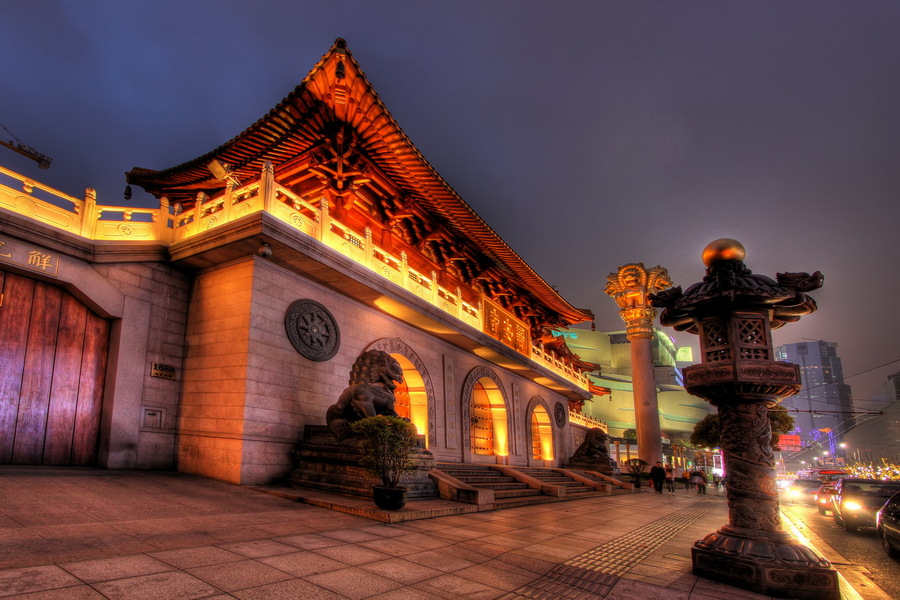 Shanghai's tech scene always gets a bad rap in comparison Beijing's scene. Though, after living in Beijing for almost 3 years and having moving to Shanghai earlier this year, I'm actually really really enjoying the tech scene and community in Shanghai.
Beijing's tech reputation comes from the larger quantity of investments flowing into Beijing startups (at least that's my assumption). There's a simple correlation: Beijing has the bigger tech schools (Tsinghua and Beijing University). Starting-up costs are also lower in Beijing: it's just a lot easier to find affordable, quality, talent in Beijing (personal experience after trying to hire people in Shanghai).
However in terms of the tech community, I've personally felt that it's a lot closer and tight-knit in Shanghai. There's been a motley of community learning programs running in Shanghai, from Lean Startup and SCRUM, to Ruby on Rails and Node.js courses. It's generally hard to get things organized in Beijing- the city is really spread out, traffic and transportation is horrible, and the community exists in pockets around the city. There's stuff happening in Beijing, but most of the time, you're just too damn tired to commute 45min to meet up =p.
Shout Outs to Shanghai Community Organizers:
Techyizu Shanghai Startup Community: When I moved to Shanghai,  I was really fortunate to have introductions from Beijing contacts, and also existing connections with a Shanghai tech and startup organization called Techyizu. Techyizu organizes several tech and startup events per year, including BarCamps, Demo Days, Design Workshops, Hackathons, etc etc.
People Squared Startup Coworking: A lot of the Techyizu meetings are held in People Squared's spaces, one of the coworking spaces in Shanghai. There's a really central location in Jing'An, which is key in having a convenient and accessible place for people to meet at.
Transist Incubator: Another contact that's been awesome is Transist, which is an incubator focused on funding socially impacting startups (companies that drive the economic and social advancement of the underserved). They've organized a lot of weekday Lean, SCRUM, and coding meetups.
BoostAgile and SCRUM Meetups: I was introduced to SCRUM through BoostAgile, a New Zealand based SCRUM coaching and consulting firm. BoostAgile holds a lot of the SCRUM meetups (also in partnership with Transist), and monthly SCRUM trainings for people who are new to SCRUM. BoostAgile has also invited, and held some user-centered-design/usability workshops with OptimalUsability.
Startup Digest Shanghai: Bob Zheng at People Squared Coworking curates and manages the Shanghai Startup Digest newsletter. Props to him for getting it organized and keeping the subscribers up to date on both local-Chinese and expat tech events!
StartupDigest Reading List: Alright, this one is sort of a bonus, because it's not based in Shanghai- but I love this reading list. I don't use RSS readers to subscribe to blogs anymore because I just don't have time to read and sift through all the content. There's a very low threshold for me, from when information becomes noise. There just aren't enough hours in the day! So, I just let other people recommend good content to me =) This comes both in the format of following key people on Twitter and Google+, and newsletter curations like this!